---
---
With over two decades of experience, we provide the most seamless, stress-free moving & storage experience in the UK
YOUR PRIVACY & SECURITY
Your privacy is important to us, We have prepared this Statement of Privacy so that you may better understand how Vertigo uses and protects your personal information. Please take the time to review this page and contact us at [email protected] with any questions.
COLLECTION OF INFORMATION
Personal Information
Vertigo Transport may ask you to provide personal information, such as when you use our online free quote.
This personal information may include your name, e-mail address, mailing address, and telephone number. Vertigo Transport may also collect information such as your age, gender and or postal code.
System Configuration Information
Vertigo Transport automatically collects on our server logs certain information about your computer hardware and software when you visit our Web site or use our online services. This information may include such things as your IP address, cookies, globally unique identifier, system, operating system, browser type, domain names, access times, service provider and referring Web site addresses.
Web Site Usage Information
Vertigo Transport tracks information about how you use our website through cookies and tracks navigational data (log files, server logs, click stream). These allow us to track how you interact with Vertigo Transport online. We also collect information such as the URL of the Web site you previously visited, and when you use our Web site. Vertigo Transport also keeps track of the pages you visit within our Web site. You can set your browser to notify you when a cookie is sent or to refuse or delete cookies altogether. For more info on cookies Click Here.
HOW YOUR INFORMATION IS USED
Personal Information
Vertigo Transport uses this information to communicate with you either via the Internet, e-mail, mail or telephone only after you give your express permission for such communication.
Disclosure of Information
Vertigo Transport keeps your personally identifiable information confidential. We do not disclose it to third parties or others that do not have a need to know such information except under certain circumstances. Set forth below are additional circumstances where Vertigo Transport may share your personal information:
Certain of our employees, independent contractors and service providers may have access to your personally identifiable information necessary for the sole purpose of helping us run our business. These employees and contractors have confidentiality and security obligations. We may disclose your personally identifiable information to another business entity should we plan to merge with or be acquired by that business entity. If you post any information in public areas of our Web site, such as the Testemonials page, it will be available to the public and we may reuse such information. To protect and defend the rights or property of Vertigo Transport, including its Web site. We may also share your personally identifiable information to respond to law enforcement requests, court orders or other legal processes or if we believe that such disclosure is necessary to investigate, prevent or respond to illegal activities, fraud, physical threats to you or others, national security threats or as otherwise required by any applicable law or regulation.
In the event that we disclose your personally identifiable information as set out above, we will require third party organizations that have access to your personally identifiable information to protect and maintain your personally identifiable information in compliance with the terms and conditions of this Statement.
Prohibited Disclosures
Except as set forth above, Vertigo Transport will not disclose your personally identifiable information to any third party, including advertisers, without your explicit consent. In addition, Vertigo Transport will not share, trade, rent, or otherwise disclose your personal information, Vertigo Transport's e-mail list or address list to third parties for their promotional purposes.
SAFE TRANSFER
Personal information collected on this site may be stored and processed in the United Kingdom or any other country in which Vertigo Transport's servers are located. By using this site, you consent to any such transfer of information outside of your country. Vertigo Transport complies with the current EU laws.
PROTECTION OF INFORMATION
Vertigo Transport is committed to protecting the security of your personal information. We use a variety of security technologies and procedures to help protect your personal information from unauthorized access, use, or disclosure. For example, we store personal information you provide on computer systems with limited access.
If you have questions or complaints regarding this Statement, you should first contact us at [email protected] with any questions or concerns. All customer complaints will be reviewed by Vertigo transport.
CHANGES TO THIS STATEMENT
Vertigo Transport will occasionally update this Statement. If there are material changes to this Statement or in how Vertigo Transport will use your personal information, Vertigo Transport will prominently post such changes prior to implementing the change. In any case we will not make any changes that are less protective of your personal information collected in the past without your consent.
Vertigo Transport encourages you to periodically review this Statement to be informed of how Vertigo Transport is protecting your information.
Thank you for your interest in Vertigo Transport and our Services.
Revised June 2, 2014
If you're looking for an experienced London removal company - contact Vertigo Transport! Call today on 0208 450 9892 and let us do the heavy lifting for you.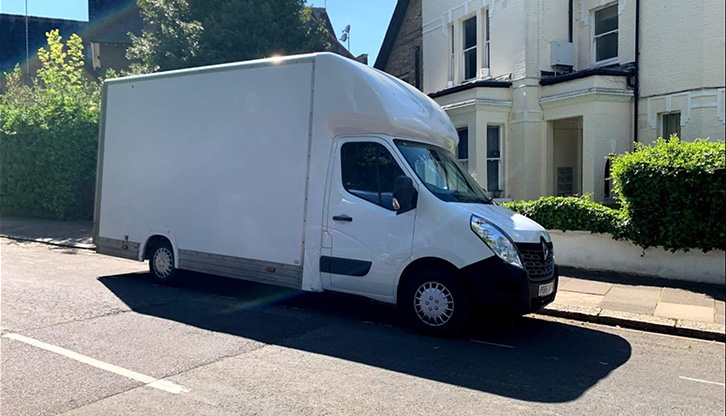 ---
HAVE A QUESTION? WE'RE HERE TO HELP!