---
---
Utilizing over fifteen years of our experience we pledge to give you the best service in the United Kingdom
Paddington Removals London Storage and Moving Specialist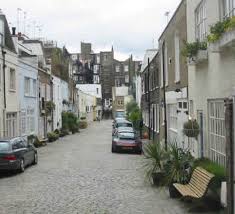 As the finest Paddington removals and storage service, we pride ourselves on having the best quality service you can get – and at the best quote. Whatever you need, from packing and storage to unpacking services, we will do it with no fuss. We take all the hassle out of moving for you, and let you get on with the exciting bits like choosing rooms and planning your interior decoration. We even have a full unpacking service, so it will be just like you have been living there for years.
We do not compromise when it comes to our Paddington removals and storage. We are enormously proud of what we do, because we do it better than everyone else. We want to make your move  a happy one, rather than one filled with anxiety and worry. We make sure that at every stage you are relaxed and happy with our Paddington removals and storage service. You will see the level of care that goes into our Paddington removals, because we create a completely bespoke solution to each house move we do.
Our Man and Van service can provide hourly rates for our customers who need to move couple items or sofa safe. Also our storage solution can offer long and short time safe storage for couple items or a whole house or office.
We can also offer you a complete end to end Paddington removals and storage service, so that you do not have to fret about the day of the move, or even the run up to it. We will pack everything carefully and securely, and make sure that it is ready for the move day. On the day of the move we will move your belongings to your new house, all you have to do is sit back and relax.
Our entire stuff for house and office movers is eager to do that little bit extra that you do not get with other Paddington removals and storage providers. Whatever we have to do to reduce the stress, strain and anxiety, we will do it.
For a Paddington removals and storage service with a team that knows how to go that extra mile for you, there in no one better. With more then hundreds of satisfied customers with our Paddington removals and storage service, you can be sure that you are choosing right  removals and storage service. What is more it comes with free of charge GB 50000 GIT for your House or Paddington Removals and storage service.
Just call our Paddington removals and storage quote line for a free  quote from one of our surveyor around W8 Paddington removals and storage team on 0208 450 9892 or email at: www.vertigotransport.co.uk. Alternatively just use our free quote inquiry service, and we will get right back to you.
Our Paddington Removals service Offers:
 – House Removals – Office Removals – Man & Van – Packing – Storage – Piano Moves – Fragile Moves – Fine Art Moves – Antique Moves – Furniture Removals – Moving Abroad – Skilled Labor Hire -
For the best possible removal, packing and storage experience in the UK - contact Vertigo Transport. Call today on 0208 450 9892 and let us do the heavy lifting for you.
PLEASE DON'T HESITATE TO CONTACT US FOR ANY QUESTIONS!