---
---
Utilizing over fifteen years of our experience we pledge to give you the best service in the United Kingdom
Knightsbridge Removals London Moving and Storage Specialist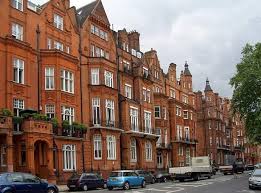 As the finest removals and storage service, we pride ourselves on having the best quality service you can get – and at the best quote. Whatever you need, from packing and storage to unpacking services, we will do it with no fuss. We even have a full unpacking service, so it will be just like you have been living there for years.
The process of moving house is often a stressful one for  you and your family. We are well aware of that, and we do everything possible to make sure that you have the least amount of strain possible in the run up and on the big day. This stuff we will always willing to go that extra mile to give you the best house moving all you have to do is sit back and relax.
We can also offer you a complete end to end removals and , so that you do not have to fret about the day of the move, or even the run up to it. We will pack everything carefully and securely, and make sure that it is ready for the move day. On the day of the move we will move your belongings to your new house, all you have to do is sit back and relax.
If you're relocating your home or office,we are guarantees to make your relocation as stress free as possible. We specialise at handling fragile and awkward items, treating them with the same care we would treat our own possessions.
Every one of our highly trained staff are eager to help you. We care about offering the best quality service possible, which ultimately helps you take all the strain out of your next move.
All our Knightsbridge removals staff are qualified and time served, and every member of our team takes great pride in their work – going the extra mile when needed, and offering a wide range of services to ensure that the job is done to the highest standard.
Smaller jobs can be given a quote over the phone, but for larger jobs, we will send out a surveyor to evaluate and give you a full quote. We can then take you through the full process of your relocation. From supervising the parking, to packing your items, to the relocation, and if you need us, we will then unpack everything at your new home or office.
Our Man and Van service can provide hourly rates for our customers who need to move couple items or sofa safe. Also our storage solution can offer long and short time safe age for couple items or a whole house or office.
For a Professional Knughtsbridge removals service with a team that knows how to go that extra mile for you, there in no one better. With more then hundreds of satisfied clients across Knightsbridge and around SW1, SW3, SW5, SW10 you can be sure that you are choosing right Knightsbridge removals and storage company. What is more comes with free of charge GBP 15000 Goods in Transit Insurance for your House or Office Knightsbridge Removals service.
For all Knightsbridge removals and relocation in and around SW1, SW3, SW7, choose the best service, for the best price: choose our Knightsbridge Removals and storage team. Please contact us 0208 450 9892 or at www.vertigotransport.co.uk for more information or to arrange a quote.
If you would like to know more about what we do, please feel free to get in tach with us today and we will be more than happy to help you, with a winning smile of course!
Our Knightsbridge removals service Offers:
 – House Knightsbridge Removals – Office Knightsbridge Removals – Man & Van Knightsbridge removals – Packing – Storage – Piano Moves – Fragile Moves – Fine Art Moves – Pallets Deliveries – International Shipping – Moving Abroad – Skilled Labour Hire -
For the best possible removal, packing and storage experience in the UK - contact Vertigo Transport. Call today on 0208 450 9892 and let us do the heavy lifting for you.
PLEASE DON'T HESITATE TO CONTACT US FOR ANY QUESTIONS!